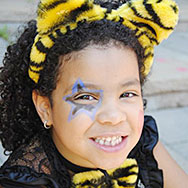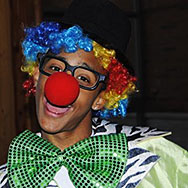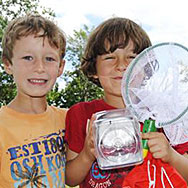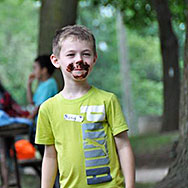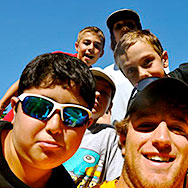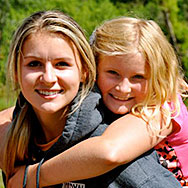 Your website is fantastic! Easy to navigate and find information. Registration was a breeze!
Jackie H.
Our kids had a fantastic time at camp. The little one was so excited to be going to camp for the first time-we are so grateful it was a wonderful experience; this will set the tone for the years to come. Our older son was welcomed with open arms from the staff who recognized him from last summer. They both had a great time!
Louise J.
(My son) is thoroughly enjoying the camp...it has been a nice break for him and has allowed him to be more relaxed and enjoy the week having fun and making new friends. Many thanks.
Devon R.
The Counselors that our children had were attentive, engaging and very kid friendly! The excitement my children have about PK Camps, coupled with the wonderful service that the staff provides, makes it an easy decision for us to continue enjoying your fantastic programs.
Anju D.
Your summer camp is by far the best summer camp offered…truly you all do an outstanding job with the children, from singing on the bus on the way to camp, to the full days of activities..thank you so much for your time and your commitment to making a difference in children's lives.
Jodie E.
My daughter was at camp for two weeks. She absolutely loved it! She will be coming back next summer for four weeks. She is 9 and has never been to camp before. Thank you.
Karen W.
Just wanted to send a quick note to compliment you on your website.  This is not only one of the easiest camp websites that I have tried to navigate through, I also found it very informative.  I love the table the shows availability of each camp, etc.  The expansion of info on the right hand side of the page for each camp program was also fantastic.  Great job!
Liz.
My son has really enjoyed camp this week. He was out of bed and ready to go everyday. He compliments the program and the staff. He said they are full of energy and lots of fun, just the way he likes it!.
Nancy D.
Job well done! The boys had a lot of fun. See you next year. Thanks!
Cynthia P.
Thanks, We Love PK!
Peter P.
Register

for camp now!