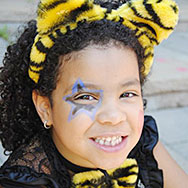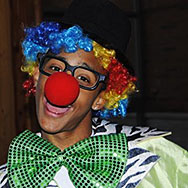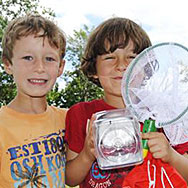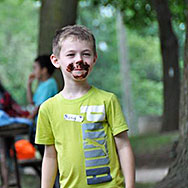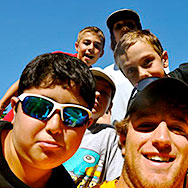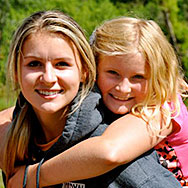 This is my youngest son's very first camp experience and even after only the first day, Planet Kids has been absolutely wonderful for him!!! My oldest adores the counselors and is having a great time too!
Tammy M.
I just wanted to say Thanks for another great summer of camp! Even with the amount of rain we have had this summer (my son) was ready to go to camp every morning without a complaint. The bus staff were always a pleasant start to the day. Thank you for making alternative plans given the weather elements. I always tell other parents/kids that PK Camps are the best and extremely well run!
Patti B.
Thanks. I really appreciate your helpful attitude and understanding of how the situation impacted us...definitely one of the reasons I recommend Planet Kids to other parents.
Nicole S.
You guys are awesome--thanks so much!
Nancy V.
I wanted to let you know that my daughter had a wonderful, exciting ,fantastic ,inspirational mind blowing summer! Thanks to your team at Planet kids Kelso. So much so that she turned down summer pass for Canada's Wonderland, Trip to Florida and weeks to spend at a lakeside cottage. So here's to Planet Kids! My most memorable heartfelt moment was the finale. Not for her performance only.. but, I watched kids to adults show true connection with each other, it was an amazing warm connected feeling. Very inspirational ( she wants to take part in the leadership camp when she's old enough.) Only sad part was that we had to wait a whole to do it again.
Nadia
My boys are having such a fun time at PK that they are begging to go again next summer!
Karin A.
Thanks for all your time today, you have been very helpful and open... My son is having a great time at camp. This is his first year with PK and he loves it. We will definitely be back and recommend to others. The Counselors at the bus stop are very polite and helpful. Thank you and all your staff for running a top notch camp. We are so very impressed by the professionalism and content of the camps.
Lisa W.
Just wanted to send a quick note to compliment you on your website.  This is not only one of the easiest camp websites that I have tried to navigate through, I also found it very informative.  I love the table the shows availability of each camp, etc.  The expansion of info on the right hand side of the page for each camp program was also fantastic.  Great job!
Liz.
YOU GUYS ARE GREAT!! The service Planet Kids provides has been nothing but exceptional! Keep up the great work.
Elaine B.
You guys were great. See you in next (year). Thanks.
Gill H.
Register

for camp now!