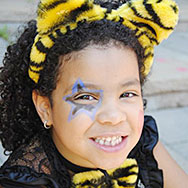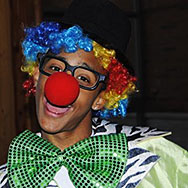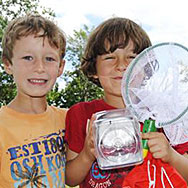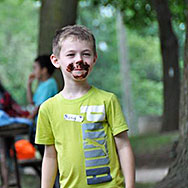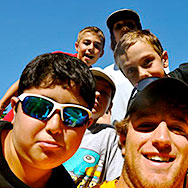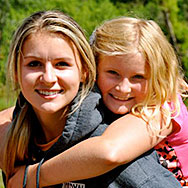 This is my youngest son's very first camp experience and even after only the first day, Planet Kids has been absolutely wonderful for him!!! My oldest adores the counselors and is having a great time too!
Tammy M.
Thanks. I really appreciate your helpful attitude and understanding of how the situation impacted us...definitely one of the reasons I recommend Planet Kids to other parents.
Nicole S.
WOW! I just wanted to let you guys know how thrilled I am with the camps my boys are in - "the best camp we have ever done" - they are loving them. Thank you! Keep up the great work!
Julie L.
I wanted to tell you how very impressed we are with Planet Kids Camps!The difference between Planet Kids and other camps is like day and night!Thank you so much for the fun, the great program, the wonderful counselors and the care you take. We are looking forward to many more adventures with Planet Kids!
Kathryn L.
My son absolutely loved the Golf Tour Camp; he wants to do more next summer, over hockey! That speaks volumes. My daughter has really enjoyed her camps as well. Thanks!
Anne B.
KUDOS! Our son enjoyed a second summer at Planet Kids's. He loved the bug hunting, meeting new friends, having fun with the counselors and basically feeling comfortable at camp. (The Director)ran another great summer program and made parents feel confident that their children were safe, cared for and having fun (it wasn't just me, I overheard many making this comment); an amazing job. The Counselors were terrific! They were energetic and engaged and made the kids their priority, made summer spectacular. As it was last summer and for March break, (Admin staff) made the parent experience a positive one...always there to answer my call or email and help with a smile. Thank you for running such a great camp and selecting such wonderful staff. It is the staff that makes all the difference. It was really nice to meet (the owner) at the Open House – a real personal touch that made me feel you were really vested in your camp.Thank you for caring for our son and helping him enjoy his summer.
Nicole S.
I wanted to let you know how much my daughter is enjoying camp this week. It is her first camp experience ever, and she is over the moon, stoked and absolutely loving it!
Monica D.
Thank you so much for such a wonderful camp experience, my son had a great time. He loved camp so much that when he gets older he wants to become a camp counsellor!
Tracy H.
Thanks for your quick response...you have continued to amaze me through the years with your high level of customer service!!!
Sandra L.
We went to the Open House and are very glad that we did..It was great to get a feel for the staff-we were impressed because the staff were not in cliques but really interacted with the kids; a positive first impression. Looking forward to sending our kids this summer.
Nancy V.
Register

for camp now!